Right here is where I would normally do some sort of introductory nonsense, to set up the team blurbs for the week, but I can't think of anything. I tried a couple of angles and they all sucked, so I just scrapped it altogether and decided to do this instead. I hope you liked it enough to read down to where I started talking about the teams actually playing this weekend. Note the overall rankings according to my completely flawed mathematical system, as they are kinda hilarious at times. Especially in the case of the Giants and Titans...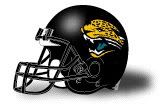 #1: JACKSONVILLE JAGUARS
(11-5, #4 overall) - Vanessa Del Rio's eldest boy Jackson has certainly built an old school on-the-ground mean machine down there in Jacksonville. Led by Fred Taylor, who was shot and killed by his wife when he played for the Carolina Panthers, they have been born into that Next Year's Upper Echelon category of football team like the Colts always were in until last year and the Chargers always seem to think they're part of. This means that the Jags will be good for the foreseeable future, and always fall short in the playoffs, until they can get some sort of ballhawking defender or playmaker offender to put them over the top (meaning Colts and Pats). Jackson Del Rio's black quarterback smorgasbord in the preseason seemed controversial when he was all like, "Yo, my man Byron Leftwich, I like how them dudes carried you literally in college as you QBed and showed crazy heart, but shit man, we need dudes who don't fuck up. Peace out. I'm doing this early enough so people can confuse you with the new Michael Vick." But David Garrard has shown and proved enough that foolish Jags fans are, "He should've been in the Pro Bowl! We was dissed!" He'll get his chance for showing up when he faces Big Ben Roethlisberger - the third AFC Pro Bowl QB behind the two-headed Position Status Symbol of Brady Manning - this weekend on the same rugby field they beat the Steelers upon a couple weeks ago. This should be your one road team winner this week, and I would not be surprised to see them upset a certain unblemished dynastic team next week as well. Then they can lose to the Colts like the Colts used to always lose to the Patriots.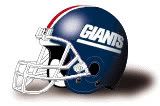 #2: NEW YORK GIANTS
(10-6, #6 overall) - Last week was one of Eli's "On" weeks, so now all of a sudden all the talking heads are like, "Whoa nelly! If the Giants play like they did last week, then they'll certainly destroy the Buccaneers!" Except the Giants have always been inconsistent this season. Also, the Patriots have been less than dominant the past few weeks of their 16-0 run. So most likely, the Giants are still just the Giants - a team led by a shitty quarterback who, even though he'll never be his older brother, seems unable to do some of the simpler things like reading defenses to not throw like four interceptions all of a sudden that you'd expect from a #1 overall pick. He seems to be as much Ryan Leaf as he is Peyton Manning. The Giants complement this offensive stalwart with maybe the shittiest secondary in the NFL. Which means if the Buccaneers offensive stars can remember their pass routes after their month-long vacation on the sidelines, they should be able to light up the Giants enough to spread them out and let some dude named Earnest run roughshod upon that bloated defensive line. Which also sucks, because it means stupid fucking black hobo Michael Strahan will be on the playoff pre-game shows next week. It's also too bad Jeremy Shockey is gone for the year, because some Shockey/Derrick Brooks confrontations would be quality wild card weekend viewing in my opinion.
#3: SAN DIEGO CHARGERS
(11-5, #7 overall) - The Chargers re-signed their stupid GM to a long-term extension this week, I guess to reward him running off Schottenheimer after a 14-2 season, and getting the worst NFL head coach since 1991 in Norv Turner to basically hobble an 11-5 season out of a team that should've coasted to 12-4. L.T. is one of the best, but you can sense some frustration in him this year, and I don't think that's gone away so much as you stifle that type of expression of hatred for things when it's going good. But once they blow it, I would expect all sorts of finger-pointing and complaining about the wasted potential of this 2007 Chargers team. But what do you do? You can't fire Turner or else you have the same problem next year; and if you stay with Turner, you're wasting another year of L.T.'s limited prime with the ol' monkeypox-faced coach still at the helm. That being said, they should be able to sleep their way through beating the Titans, so enjoy this weekend in the sun Chargers fans. Unless of course, they somehow wrestle failure away from inevitable victory like last year's playoff team did. And we don't know if Norv Turner is cursed like Marty Schottenheimer was in the playoffs, mostly because Norv Turner usually doesn't make the playoffs.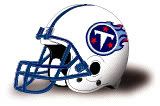 #4: TENNESSEE TITANS
(10-6, #9 overall) - I don't remember people sitting so many bigger players at the end of the regular season back in the days like they do now, and that's basically the only reason the Titans made it into the playoffs - thanks to the Colts turning last week's regular season finale into a glorified preseason game. The Titans defense is fucking solid, and it should be fun to watch them against the Chargers. Actually, this game is going to boil down to who is the bigger fuck-up - Philip Rivers or Vince Young, because the Titans d-line seems like they are kept in cages and fed gunpowder during the week. I could see them putting some shoulder into both L.T. and P.R. rather heavily during this game, and probably causing Rivers to loft a couple into the secondary's hands (which is why the Titans were fucked by Pacman Jones, because they could've used a ballhawk showboat like that this year to feed off the softballs that the defensive line caused quarterbacks to toss). But come on, Vince Young is basically a halfwit with Jed Clampett leg maneuvers. He's liable to make more completions to Antonio Cromartie than his own receivers. The Titans defense is a punisher that should keep the Chargers offense in check, but the Chargers defense might score more than the Titans offense in this one.
#5: WASHINGTON REDSKINS
(9-7, #10 overall) - I wrote a long-winded ass thing about the Redskins, but I also started
a new group football blog called Armchair Linebacker
that may or may not survive through April, as stupid ideas for blogs are wont to do, so I put my long-winded bullshit about the Redskins there. You should check it out. And my apologies for dumpin.net being nothing but my fucking football bullshit the past few weeks. I think Keenon is the only other guy trying right now, and he's back in mulatto prison again for the holidays.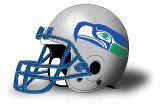 #6: SEATTLE SEAHAWKS
(10-6, #11 overall) - The Seahawks are the most fucking boring piece of shit team there is right now. And Pacific Northwest fucks have this chip on their shoulder all the time like the rest of the country is prejudiced against their stupid shit. So it makes them get all indignant about obviously weak ass crap like the Seahawks, thinking they're an actual Super Bowl contender that should be given attention. The rest of the country is not as liberal and not as open-minded and doesn't want to recognize not only the inherent greatness of Mike Holmgren and Matt Hasselbeck, but also gay marriage and frappucinos and Microsoft Vista. Guess what though? Fuck you. Once they finish chopping down all the trees in the Pacific Northwest, there'll really be no reason to still have it around, except for maybe like a grungy goth kid rainy day homeland. And how the fuck did a guy like Sir Mix-a-Lot end up being from Seattle? I never figured that one out. Shaun Alexander has finally been exposed as a pussy this year, but let's not forget this is a team full of pussies. I mean, even Lofa Tatupu, who was a punishing little heatseeker midget Samoan warrior when he came out of college, has become hit-or-miss this season. It's basically the NBA mentality applied to a football team. And I'm sad my favorite team has to play it this weekend because I hate the fact I'm gonna be bored watching my lifelong favorites in only their third playoff appearance in like fifteen years because they're playing the stupid boring piece of shit fuckface uniformed walrus coached faggot Seahawks. (Although, I have to admit, my wife always calls them the Seahoohas, and that makes me laugh. My kids do it now too. They call the Seahawks "Seahoohas", and also when I'm all drunked up in football anger mode, yelling "HOLD 'EM!" at the Redskins defense, my kids will respond, because my wife taught them this, "CUDDLE 'EM! MAKE THEM FEEL LOVED!")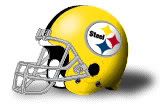 #7: PITTSBURGH STEELERS
(10-6, #12 overall) - The Steelers have looked less than intimidating the past few weeks, and against a scrub wild card team like the Titans or Browns had they made it, that might've been okay. But the Jaguars have crazy cocksure swagger, and you don't want to be stumbling along against crazy cocksure swagger. Willie Parker is out, which means the Steelers ground game will not be as menacing, but that also means their fumble game won't be as devastating, so it's hard to say how much that'll effect them. The real problem is their defense looks like shit lately. Fuck man, I think ever since I was like seven, the Steelers have ALWAYS had some sort of punishing negroid monster super destroying oppositional backfields, but they seem to be a little impotent here recently. Even Polamalumalu the Polynesian Heartthrob has been gimptastic. But this is the playoffs, so if they can patchwork their mangled ass roster together for four quality hours this weekend, they can live their dreams! Well, not really their dreams because a lot of these dudes already won a Super Bowl, but maybe they can make Mike Tomlin smile one more time this season. He has such a charming smile. And twinkly eyes too.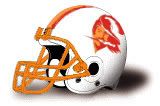 #8: TAMPA BAY BUCCANEERS
(9-7, #14 overall) - Usually the type of teams that rest their skill position superstars are teams that are like 13-3 and have actual, you know, superstars. The Bucs have done so to the tune of 9-7, and are led by journeyman Jeff Garcia and a running back nobody even heard of before like week six of this year. I guess Joey Galloway too, but that dude's hardly a star. 9-7, with an aging defense making one last run like a wild west flick, and an overhyped ass coach, and this is supposed to be a threat in the playoffs? Seriously, this Giants/Bucs game is lucky they even put it on TV at 1 in the afternoon. They could've just did this one overnight and told us about it in the morning. I actually can't see either of these teams being able to put up a good showing in either Dallas or Green Bay, so this is basically the season for both teams.