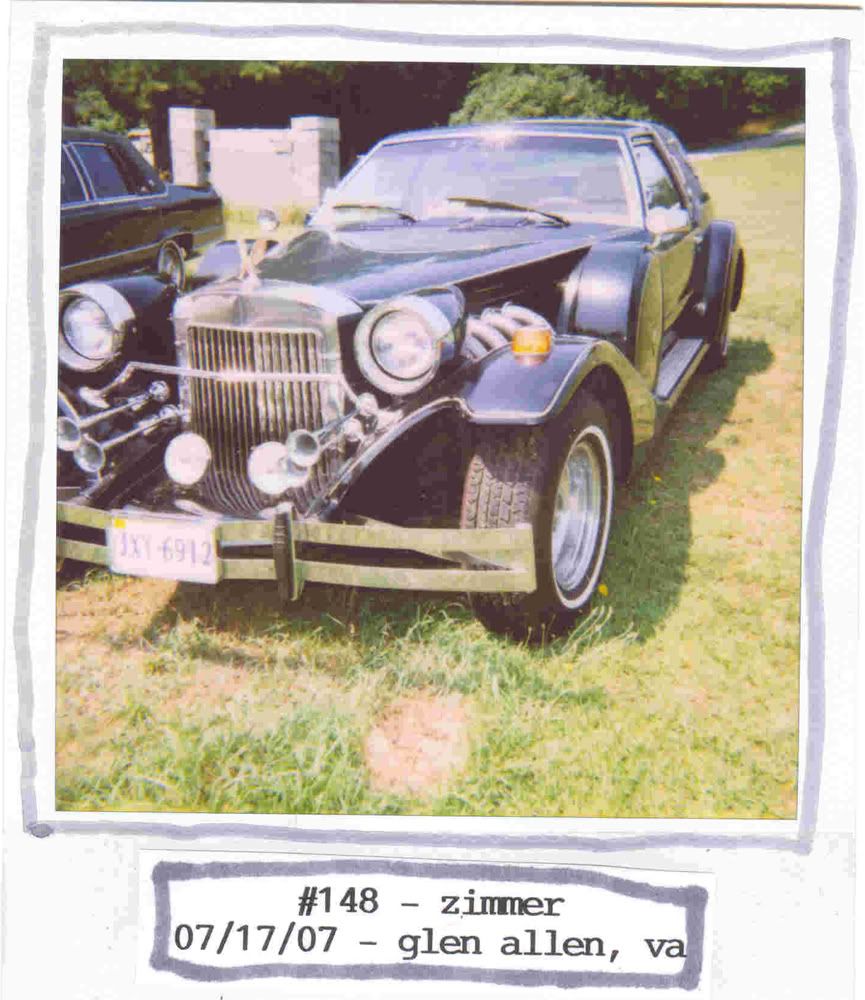 You don't see many of these in real life outside of auto trader magazines, so I about wrecked my truck pulling over when I saw a for-real in-the-metal-flesh Zimmer on the side of the road for sale. You hear all this shit about pimpin' a ride with this or that, but the Zimmer is the one and only car that came factory equipped completely pimped the fuck out. If I had $25,000, I would've already bought this car and tried to roll a coat of lime green oil paint on it with a foam roller.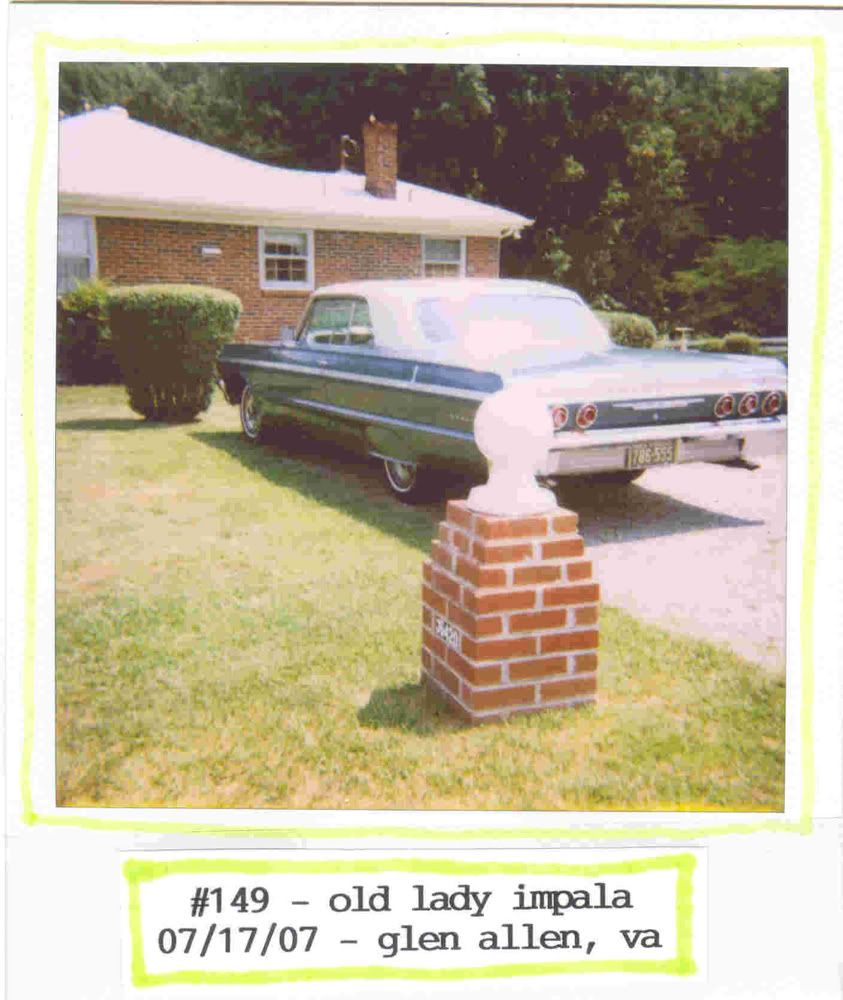 A '64 Impala without Rockford Fosgate or Esinem accessories? No way. I know this is old people's car because it has the fender skirt. That's a long lost style on late model rides from the '60s.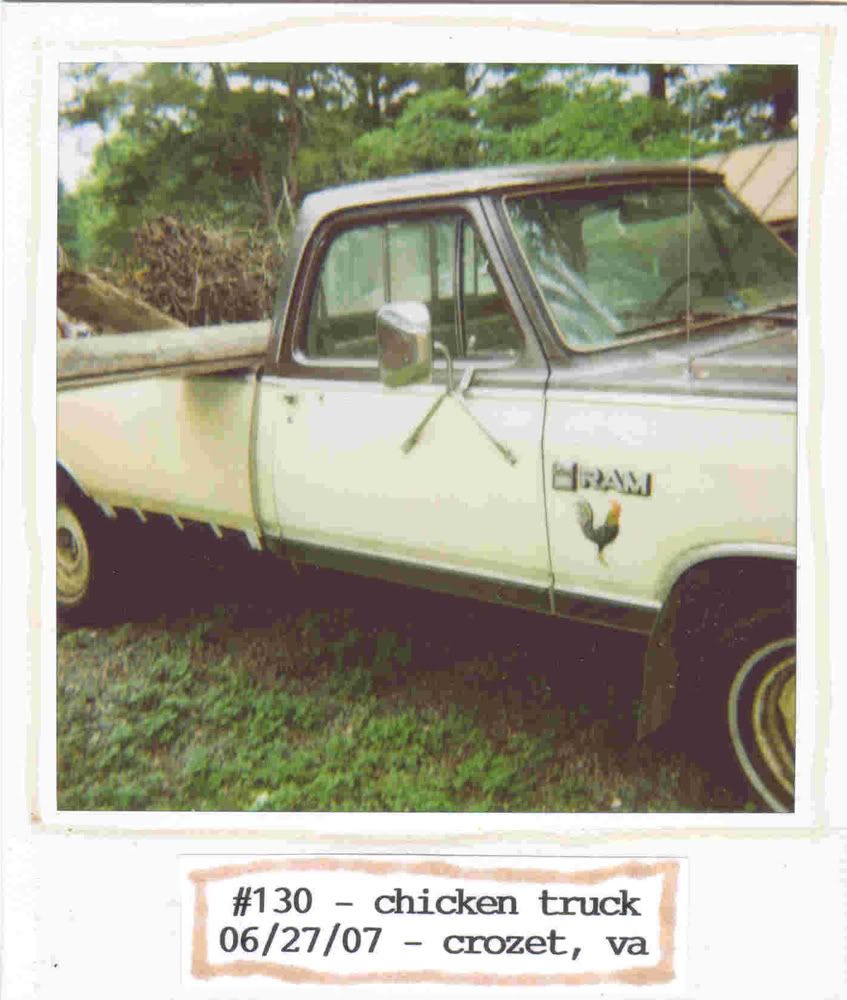 This was at a dude's house I painted. They were great dudes, very nice. But this was I guess the around-the-yard work truck in the backyard. I dig the fact there's a sticker of a chicken on the front fender, plus a bunch of shit piled up way too far over the edges on the back. You'd think this was some random redneck fuckers, but no, this was at a very friendly homosexual couple's house, chock full of liberalism. I like working for successful homosexual couples, because they are far less judgemental than normal people. Plus, I don't have to wear underwear underneath the safari shorts I usually work in.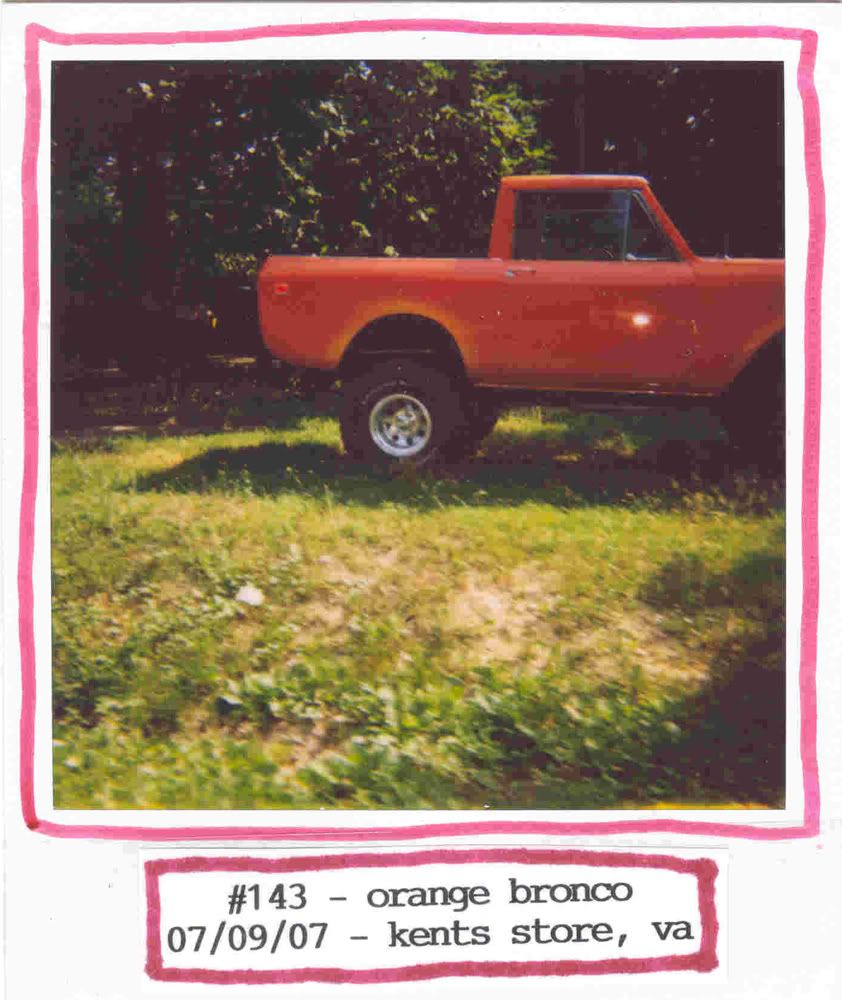 It's just a jacked-up orange Bronco I saw on the side of the road. I like how it looks like sunbursts around the fender and up top, but that's just a fresh paint job shining under the sun, not actual sunburst. Just now typing that, I hope this isn't some fucking Denver Broncos fan who thought having an orange Bronco would be dope. I doubt it is, because he'd have like the kicking mare or John Elway's horse smile or something airbrushed on the hood if he was. Then again, I didn't see the hood. No normal-sized man on the ground could see the hood.