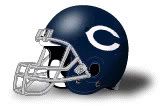 #1: CHICAGO BEARS (1-1, 3rd overall)
An obvious flaw in my mathematical dorkula is exposed here, as the Bears winning against the Colts on the road boosted their score so high that even a loss to the Panthers leaves them the third highest ranked team on the overall list, and tops out of these two divisions. But the dorkula works itself out after a couple of weeks, and if I were to just do this from self-important opinions, I'd really only move them below the Packers. Thus far, the Bears bumbling general mangerialship has somehow miraculously looked good, with Kyle Orton not acting like a normal Bears QB, and Matt Forte has so smoothly taken over RB duties, that the Bears have not had to dig into the NFL scrap heap deeper than signing Kevin Jones. Still, the curse of the Bears is always in effect, and Devin Hester is already getting MRIs after game two, so almost certainly, they will be doomed like always.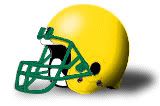 #2: GREEN BAY PACKERS (2-0, 8th overall)
Most new QBs replacing a hall of famer are doomed anyways, but having to start under center after Brett Favre's offseason hissy fits, including text messages to reporters and CNN interviews with ugly bitches, Aaron Rodgers was doubly doomed. And yet he never said disparaging words, and came out blazing. He's made Ted Thompson look pretty smart thus far, to the point if he keeps this up, Packers fans are gonna be like, "I wish we had started him last year, then we might've went to the Super Bowl."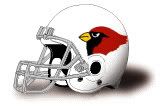 #3: ARIZONA CARDINALS (2-0, 11th overall)
Being the best team in the NFC West is like being the one kid in special ed who can do multiplication tables. Matt Leinart is benched for old ass Kurt Warner, who has been picking apart inferior competition thus far this year. There are only three problems with this formula for success though. Number one, he is still old ass stupid Kurt Warner. Number two, they only have six games against NFC West opponents and one against the Dolphins. And most importantly, number three, this is still the Arizona Cardinals. I can already see them finishing as the first team just missing a wild card berth at like 8-8.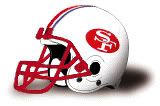 #4: SAN FRANCISCO 49ERS (1-1, 24th overall)
Dude, the 49ers are so far off my radar, I can't even remember if they fired Mike Nolan or not. I know stupid fucking Mike Martz is there, apparently with a leprechaun replacing Alex Smith at QB. I think they still owe Nate Clements like $500 million to play cornerback mired in obscurity as well.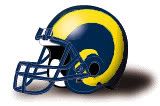 #5: ST. LOUIS RAMS (0-2, 25th overall)
See again, problems with the scientific dorkula, because the Rams have looked like the shittiest team in the league thus far. Actually, I guess a couple of AFC teams are probably worse, but there's a logjam of shitty teams at the bottom of the AFC, and the Rams seem to be below-and-beyond the worst of the NFC. I'm pretending to know shit because I don't know that. I've missed a lot of football this season so far, but I know the Rams have been getting blown the fuck out.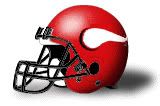 #6: MINNESOTA VIKINGS (0-2, 29th overall)
So preseason Super Bowl favorites have already benched their questionable black QB of the future who had been doing so wonderfully great during the preseason that they didn't even need to admit they really wanted Brett Favre. And the answer is Gus Frerotte. Man, it was like a decade ago when he headbutted the wall and concussed himself as a Redskin QB. I'm no neurosurgeon, but I have found in my experiences that stupid people don't get smarter from concussions. I've had three or four myself, and I'm stupider than ever. I have recently been worried about oversensory stimulation clouding my brain and making me dumber, or clogging up my neurons or some shit. Like, I'll fuck around inside the internets and know seventeen hundred more things about shit that has nothing to do with my real life, and I think I'm more informed, but really, I'm stupider than ever. I've been trying to read more fucking books, but then between shitty work and wasting time with electronic stimuli, it's hard to find the time. I can't even type sentences inside robot machines on my lap without cussing.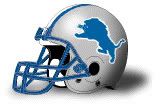 #7: DETROIT LIONS (0-2, 30th overall)
Matt Millen must give wonderful blowjobs or something, because there is no other reason to explain why he maintains employment after so much shoddy ass GMering. But Calvin Johnson is my fantastical footballs team, so if that born again dickweed Jon Kitna can manage to wobble a few TD passes his way every now and then, I'll be straight.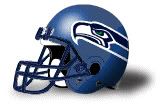 #8: SEATTLE SEAHAWKS (0-2, 31st overall)
The Seahawks are terrible. They've crippled all their wide receivers, including their back-up QB pretending to be a wide receiver. Man, I've always hated the Seahawks with their goofy ass colors, coached by a fat ass walrus in a Motorola headset. Their string of winning like 19 NFC West titles by default is probably over if they can't beat the 49ers at home anymore. Could be a long last season for the walrus.