Sort of realized as I inserted the pics that I completely forgot to write an intro. Oh well... no one's looking at this except those seven people at that South Alabama message board. WHAT'S UP SOUTH ALABAMANIANS! HOLLA AT YA BOY! That means me... if you guys still have slaves, don't holler at them.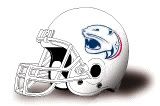 #1: SOUTH ALABAMA JAGUARS
(6-0, 42.000 avg. margin of victory, #1 last week) – Beat Lamar last weekend, 26 to 0, and go on their longest road trip of the year out to Killa Cali to take on UC Davis this Saturday. After that it's all home games against fellow upstart teams, including one called Henderson State that I've never even heard of. Man, I'm not sure I can get up to write these stupid football blurbs again.
#2: MINNESOTA-DULUTH BULLDOGS
(7-0, 38.429 avg. margin of victory, #4 last week) – Won 49 to 0 at Mary last week, and the #2 team in Division II football. I was trying to think of something wacky to look up and fill in all these blurbs but could really come up with nothing. I am watching baseball right now and it was a rainy fall day and really nothing can manufacture a dullard's mind quite like all of that. Watching a baseball game is like watching cancer develop. It is okay on the radio, but one of my local AM sports stations went to Jesus a few months back and the other one doesn't have the baseball games.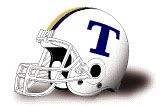 #3: TRINE THUNDER
(6-0, 38.167 avg. margin of victory, #2 last week) – Beat alma at home, 38 to 0, and are ranked 8th now in Division III, up two spots, coasting through the season to make the Division III playoffs, which are far more exciting than a lot of other collegiate sporting tournaments, just because there's so many damned Division III schools, and most of them rarely venture out of their little region except for when they might make the playoffs. Shit man, some of them don't even leave their home state most seasons.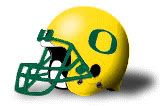 #4: OREGON DUCKS
(6-0, 38.000 avg. margin of victory, #3 last week) – Beat Washington State, 43 to 23, in Pullman or Beaverton or wherever the fuck Washingto State is, and are ranked #1 in most all Division I polls, except the BCS standings, which incorporate computer tricknology to screw shit up and shoot HAARP beams into QB and MLB helmets. When the Ducks had like one or two wacky bright green uniforms, I was all about it, but now that they have so much just trifling ass gear, they killed it. Imagine how good this team would have been if they still had that degenerate Samoan QB dude who went to Mississippi and that other LeGarrett Blount dude who went pro after punching people last year. That guy may not have had any more eligibility, but whatever. Oregon is proof positive yet again that in college football, if you load your team up with athletic miscreants, success will follow. And oh snap, the Ducks play tonight on TV against UCLA.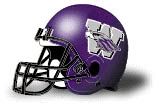 #5: WISCONSIN-WHITEWATER WARHAWKS
(6-0, 38.00 avg. margin of victory, #5 last week) – Warhawks stomping in their big brown boots through the Wisconsin football conference they in, crushing Eau Claire, 45 to 0, at Eau Claire last week, and still sitting on something fat at #1 in Division III footballs. One time I met a hippie chick from Wisconsin while picking blueberries in Maine. I love that weird Wisconsin accent, and it always makes me think of masturbating in the rural piney woods of somewhere ten miles from Cherryfield, Maine, along dirt roads.
#6: BOISE STATE BRONCOS
(6-0, 35.167 avg. margin of victory, #11 last week) – Crushed San Jose State, 48 to 0, in San Jose last weekend, and have this weekend off to set up a Tuesday night game (!?!?) next week against Louisiana Tech. I am all for a playoff in Division I football, and have laid out how it would work perfectly many times, like every other asshole inside the interwebz, but even as a man who roots for underdogs, I have to say I find Boise State kind of annoying. I hope they lose to Hawaii in two weeks, so that I can look at old Hawaii Rainbow Warrior helmets again for no reason, except they reminded me they existed.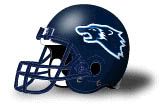 #7: WESLEY WOLVERINES
(7-0, 34.143 avg. margin of victory, #14 last week) – #3 in Division III still, and beat Southern Virginia, which is actually located in Lexington, which is not nearly the southern part of Virginia, 52 to 3, last weekend. Wesley Wolverines is one of those team names that sounds like there should be a middle name as well, like Wiley or Wilson. They are on chill mode this weekend, then come back Halloween weekend for their next to last game of the regular season.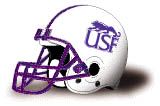 #8: SIOUX FALLS COUGARS
(7-0, 34.000 avg. margin of victory, #6 last week) – In their big showdown last week (as shown on NAIA TV… did you catch that?) against Morningside, they whooped them 28 to 3. First time this year they've been held to under 35 points, and they are still the undisputed King of NAIA, an honorary title at best. I anxiously await small college football playoffs so these teams can start knocking each other off a little more regularly.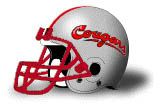 #9: ST. XAVIER COUGARS
(8-0, 33.875 avg. margin of victory, #10 last week) – #3 in NAIA football, which is played with only 9 men and a football made of homecrafted leather and filled with porcupine quills and the breath of village elders. They beat Malone last week, 55 to 16, and that was a football game somewhere in America while the rest of us were living our normal lives. 9/11 changed everything.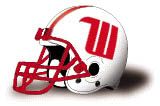 #10: WITTENBERG TIGERS
(7-0, 32.429 avg. margin of victory, unranked last week) – Traditional Division III powerhouse strongly stomped Kenyon College, 52 to 0, to get onto the Bully List again. Wittenberg, ranked #7 in Division III, is in Ohio, and the subject of a famous book by Sherwood Helmsley.
#11: ST. THOMAS TOMMIES
(7-0, 32.000 avg. margin of victory, unranked last week) – Those wild Tommies threw up their biggest total of the season last weekend, beating Hamline 61 to 17. They are #5 in Division III, and in a few short weeks, all these Division III teams will start whittling themselves down to a champion. If you have read this far more than twice this year, then you know more about Division III college football than 97% of the earth. Congratulations.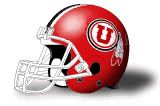 #12: UTAH UTES
(6-0, 31.833 avg. margin of victory, #9 last week) – Beat Wyoming, 30 to 6, last weekend, and picking off bottom feeders in the Mountain West Conference, looking forward to their showdown with TCU in three weeks. Utah is ranked #9 across the board in all polls and computer finaglings. Oddly enough, there are as more teams right now in the top 10 from the Mountain West than the Big 12, ACC, and Big East combined.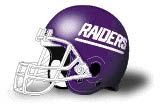 #13: MOUNT UNION RAIDERS
(6-0, 31.833 avg. margin of victory, unranked last week) – After falling off the Bully List for a week, Mount Union, the #2 team in Division III, beat a Heidelberg press up, 45 to 7, last weekend, and is back on this Bully List. They seem to be having a down year, as in previous seasons I've done this, they've averaged beating their opponents by well over 50 points per game.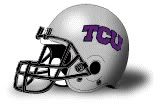 #14: TEXAS CHRISTIAN HORNED FROGS
(7-0, 30.857 avg. margin of victory, unranked last week) – Oddly enough, TCU only beat Brigham Young last weekend, 31 to 3, actually minimally bringing down their average margin of victory. But other teams' stumbles allowed them to take the last spot on the Bully List this week. And I really need to take a fucking week off from this shit. Luckily Halloween falls on a weekend, so I'll probably be doing minor psychotropical tinctures and listening to a lot of Geto Boys next week.
Gone from the list from last week: #7 Bethune-Cookman Black Wildcats (won at South Carolina State to stay undefeated, but only 14 to 0), #8 McPherson Bulldogs (beat Kansas Wesleyan in a shootout, 56 to 42), #12 Morningside Mustangs (lost to Sioux Falls, as noted above), and #13 Kansas Wesleyan Coyotes (lost to McPherson, like I just said).