These are the eight teams left in the last cycle through the league, allegedly according to my original thinking, the eight teams not at the bottom of the league but playing out their year with no hope of the playoffs. Except, two of the teams listed actually still have a chance, so I'm obviously full of shit, like pretty much every other NFL internet know-it-all...
#1: WASHINGTON REDSKINS (8-7, 12th overall)
- As a Redskins fan, I was incredibly annoyed of the report where Personnel Guru Vinny Cerratto proclaimed Jim Zorn's job safe after this season, not because I think Zorn should be run off, but because if ever there was somebody who should be run out of town with his head on a pike for having a hand in ruining this team, it's Cerratto. Fucking asshole, sitting around acting like anybody should care about what he thinks. After they blew the game against the Bengals, he cancelled his weekly radio show because he knew it'd just be folks calling in calling his ass on his ghastly draft and free agent acquisitions. Fuck him twice.
#2: CHICAGO BEARS (9-6, 13th overall)
- Sorry Bears fans for including your team on the list of teams playing out their year with nothing left to go for, being the Bears can still make the playoffs. But honestly, they shouldn't be in the playoffs because in recent years, the Bears are supposed to either miss the playoffs or go like 13-3 and make the playoffs but come up short. That is how it is supposed to be. I have to admit, Kyle Orton has become one of my favorite characters in the NFL. He's like what Jake Plummer pretended to be.
#3: SAN DIEGO CHARGERS (7-8, 17th overall)
- Norv Turner, yet again, is doing just enough at the very end to seem halfway competent enough for you to ignore that he came into this season with one of the most stacked offenses there was, screwed it all up, had the Ed Hocuili call to blame unfairly, and still can eke out a playoff berth. You always have some excuse with Norvell - whether it's the water heater that blew up in his face as a child or the injury to Merriman or Hocuili's blown call or whatever the fuck - that can justify his mediocrity just enough for him to get another chance to be mediocre in high profile situations.
#4: NEW ORLEANS SAINTS (8-7, 19th overall)
- Drew Brees fantasy league MVP season has been for a fourth-place divisional finish. Makes me wonder, as the casual fan who's only watched like two or three of their games, what the fuck is wrong with their defense? There is always next year though, which is what most of these eight teams are building up psychological hype for already. But how many more years like this does Drew Brees have in the tank? And will Reggie Bush ever turn the corner on being more than an exciting punt returner/3rd down back?
#5: HOUSTON TEXANS (7-8, 21st overall)
- The Texans might finally finish at .500 for the season for the first time in their history. I think they've been around for like 8 or 9 seasons, which is pretty fucking ridiculous to just know get to .500. I know the idea for the next expansion franchise (which I'm sure is on hold now with the economy, stupid) is for L.A., which will fuck up the whole perfect order of 32 teams the league has now. I am suggesting they just move Houston to L.A., call them the Los Angeles Californians, and then Jacksonville can move to Houston.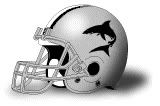 #6: JACKSONVILLE JAGUARS (5-10, 22nd overall)
- Jack Del Rio is the head coach of a team full of criminal elements, and they have underachieved preseason expectations this year, yet he has been unnamed as a coach on the hot seat. I can only assume he is where Marvin Lewis was a couple years back, and in a couple seasons when the Jaguars have a late-season rally to win 4 games total, they'll can him then.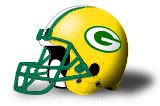 #7: GREEN BAY PACKERS (5-10, 23rd overall)
- At first, Rodgers over Favre was so obvious, but then they started struggling while the Jets were the best team in football, so it looked like a mistake, but now Favre has come back to earth as the ol' primadonna instead of the ol' gunslinger, and Rodgers is looking iffier and iffier. But I guess if you had the choice of a washed-up iffy fucker tarnishing his legend at the end of his career and a young yet promising iffy fucker who might be able to turn it around at some point so you can have some hope for the future, then you'd want the latter. Thus, the Packers are gonna be okay, at least when it comes to merchandising.
#8: BUFFALO BILLS (7-8, 24th overall)
- The Bills crash landed pretty fucking badly this year. To go from first to worst in such short order in your division is pretty unforgiveable, especially in a heated blood rivals division like the AFC East. I have always liked Dick Jauron though because he sounds like an actor from Swedish Erotica.