#1: Cincinnati Bengals
(8-8 last year)
ALL-TIME GREAT: Ickey Woods is the perfect emblem of the haphazard Bengals franchise – the perfect loveable loser doing his goofy drunk step touchdown celebration, and being that happy retard to make you feel like, "Man, I know these guys suck and have always sucked, but that dude sure seems to be having fun with it."
TEAM HOSS: Rudi Johnson played high school ball in the Richmond area, and gets overlooked because of flashy fat-mouthed Chad Johnson on the team, which is good I guess, because he can continue to quietly do everything he needs to be doing as a running back, without making opposing linebackers want to cripple him.
ALL-TIME SUCK-ASS: There is no doubt that Boomer Esiason is an annoying fucker, and maybe the worst dude who ever got tagged with the nickname Boomer that ever existed, except for maybe Chris Berman, who I have to think probably gave that name to himself.
TEAM ASS: Oh Chad Johnson, when nobody knew who you were and you had signs stashed in snow banks, you were great. Now that you have had about 7000 opportunities to talk up a shitstorm that you'll never completely deliver on since half the defenses in the league probably have bounties on your paralysis, you are not nearly as entertaining. Perhaps not even the best seven-year wide receiver out of Oregon State on the Bengals team, much less an NFL ELITE!
SENIOR PLAYER: Fat Willie Anderson was a first round draft pick in 1996, when the Bengals were mired in sucktitude, and Al Qaeda was our ally. The type of good-natured goofy southern black dude keeps himself slimmed down to make 350 on the scale that every football team dreams of having for a decade or so on their line.
VA BOY: Ahmad Brooks was like high school player of the year coming into college at UVA, and he never really met that potential, even getting dumped off the team or some shit and getting picked up in the supplemental draft since he missed the regular draft… something shady and screwy like that. Still, the dude was always almost awesome, and you had to figure he'd turn that corner eventually. Becoming a starter under a Marvin Lewis team probably gives him a better chance at that than he's had as a pampered blue chipper up to this point.
FORMER HURRICANE: No Hurricanes of note, so we will say back-up safety John Busing who played at the Miami of Ohio Non-Offensive Redthings team.
WILD SAMOAN: Offensive lineman rookie free agent Dane Uperesa, who in all likelihood will be cut by the time you read this.
THE ICKY: Back-up defensive end Frostee Rucker.
THE RUDY: Special teams dude/reserve safety Herana-Daze Jones, whose hyphenated first name I cannot even begin to understand.
JOCK GENIUS: I don't get the whole Marvin Lewis coaching thing. Dude was pretty good as d-coordinator in Washington, but how does he end up having his first head coaching gig of a team that scores like 42 points a game and loses by a field goal? I guess because his mentor was Brian Billick, who is an offensive genius who coaches a team that only allows like 12 points a game but still loses by 2.
FANTASY JERSEY: I would like a #84 HOUSHMANDZADEH in retro black with the orange tiger stripe sleeves, in honor of the greatest Punjabi to ever play the game.
ODDS TO WIN IT ALL (according to Mafia/Jew money laundering sites): 12 to 1 – A very scary situation, because it's like everything rides on Carson Palmer being as awesome as he might be. You see his knee pop again in a play and they could show a slow motion replay of the bench during the play and it'd be like when Lisa Simpson broke Ralph Wiggum's heart.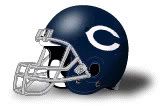 #2: Chicago Bears
(15-4 last year)
ALL-TIME GREAT: Eliminating Redskins players, whom I'm an admitted homer for, I don't think there's ever been a greater presence in the professional football game than William "The Refrigerator" Perry. Giant gaptoothed half-ignorant southern black dude runs in short yardage touchdowns during team's heyday. Now, I think Perry sells his own line of hunting gear or some shit, and as a guy who has spent most of his life in the rural semi-south (Virginia is questionable border territory overrun by fucks from up north), I have a large appreciation for the black redneck. They are a sub-culture who keeps things like cockfighting and fried chicken gizzards going strong when most other people have given up on that shit entirely.
TEAM HOSS: Center Olin Kreutz, who sounds like some Norwegian biker gang President, and actually acts in that manner as well. He's the guy who broke his teammate's jaw a year or two ago during a fight at a shooting range. It's too bad NFL players make so much money and cripple themselves so badly nowadays, because an MMA challenge fight of Olin Kreutz vs. Tank Johnson would be a pretty good main event for an NFL-themed EXTREME BATTLECAGE CARNAGE PPV, or some similarly extremely named event.
ALL-TIME SUCK-ASS: I have many a nerd online friend who claim to be Bears fans, probably because they were all raised by whatever television their absentee mom left plugged in when she went to work every night during the mid '80s, but there are few former NFL players I hate more than Walter Payton, even if he did die from cancer. He could've died from AIDS cancer he caught from his Darfur refugee wife he met while digging babies out of the 9/11 rubble and I'd still hate that stupid jheri curled fucker.
TEAM ASS: How the fuck is Rex Grossman still the QB? I mean, that dude actually fumbles more than he throws touchdown passes. I can understand stubbornly sticking with that dude last year, because they were like 13-3 (I can't remember exactly, though I think I might've wrote it above), and Lovie probably wanted to make a point or at least not tinker with the chemistry. But still, even though they made the Super Bowl, that dude did nothing to warrant not at least having some mediocre career back-up to come into camp and challenge him. I mean fuck, you could plug Daunte Culpepper in, who was begging for places to play, and he couldn't be as bad as Grossman.
SENIOR PLAYER: Bears' balls are constantly hiked by two guys they got in the '98 draft – center Olin Kreutz and long-snapper Patrick Mannelly.
VA BOY: Back-up tackle John St. Clair, who was a very successful whiteboy at UVA, where a lot of eventually very successful whiteboys go to college. I hate all those fuckers, perhaps from watching too many '80s skater movies with the misfit vs. popular jock with frosted blonde hair during my developmental years.
FORMER HURRICANE: Return superstar Devin Hester is one of those ultra-fast south Florida boys who has earned his hype. Hopefully he will learn how to cover a wide receiver before his speed gets lost to age.
WILD SAMOAN: Seems to be no Samoan pride in the Windy City, so I will go with defensive lineman Israel Idonije, who I can only assume was raised by the MOVE cult in Philadelphia, except his last name isn't Africa, so it must've been an offshoot movement.
THE ICKY: Starting linebacker Hunter Hillenmeyer sounds like he'd be the perfect foil to Rodney Dangerfield's uncouth attempts to join a ritzy country club full of wacky former SNL actors.
THE RUDY: Fringe roster member safety Brandon McGowan is the only undrafted free agent who started with Chicago that's still on their roster. By default, he is their Rudy.
JOCK GENIUS: Jerry Angelo seems to always step up to screw up whatever momentum the Bears start to achieve. The Lance Briggs thing had hints of that impending, and you have to figure Angelo's managerial execution of cheap ownership is partially to blame for why they keep sticking with Rex Grossman. But still, I give them this year intact before it all blows up in the off-season.
FANTASY JERSEY: Like any stupid hipster doofus 34-year-old, I would proudly sport a black #72 PERRY jersey, although I'd get ultra-hipster doofus emeritus about it and get one of those gay-assed alternate orange colored ones.
ODDS TO WIN IT ALL (according to Mafia/Jew money laundering sites): 14 to 1 – when Rex Grossman is your quarterback, you will not win a Super Bowl. I mean, Trent Dilfer was considered an amazing Super Bowl champion, but he was just unexciting. He never fumbled every other snap and tossed more passes to the starting cornerbacks than the starting halfbacks.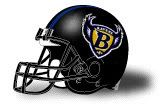 #3: Baltimore Ravens
(13-4 last year)
ALL-TIME GREAT: Too young a franchise and too bland a history to have an all-time great. I mean, probably four of their best five players all-time are currently starters.
TEAM HOSS: Steve McNair, even as a hobbled old vet, gave the Ravens hope to be more than a punishing defense. I imagine his smoke-and-mirrors motivation from the pocket could probably have another good season, maybe two, squeezed out of this franchise, furthering Brian Billick's ability to cash giant paychecks he doesn't deserve.
ALL-TIME SUCK-ASS: Again, their all-time shithead is still starting. See below.
TEAM ASS: Ray Lewis is such an annoying mongoloid, doing his stupid pre-game dance that I'm sure he practiced in front of locker room mirrors like a teenage girl time and time again to make it just right. I don't give a fuck about that "his posse stabbed some dude to death" nonsense, because seriously, how many dudes wearing full length white fur coats don't have posses that are apt to stab someone to death; but the fact he's still around and acting like some wizened sage of the game is just ridiculous. You cannot be seen on homemade Luther Campbell videos getting lapdances from girls with cursive handwriting on both fleshy ass cheeks and ever become wizened sage of anything, except for maybe how to make good fermented wine with old raisins and orange peels in prison.
SENIOR PLAYER: Kicker Matt Stover played for Baltimore when they were still the Cleveland Browns. That shit happened before I think there were DVD players or satellite dishes that didn't take up ten square feet of your back yard and swiveled slowly like death rays.
VA BOY: Back-up linebacker Dennis Haley, from UVA.
FORMER HURRICANE: Aside from Ray Lewis, the Ravens also have high-profile former Hurricanes in running back Willis McGahee (and his bionic knee) and safety Ed Reed. McGahee, you always have to worry he's going to crumble into a one-legged salary cap penalty any play, but Ed Reed is the real deal. That dude is scary awesome, and everything I, as a Redskins fan, wished Sean Taylor had ended up being.
WILD SAMOAN: Haloti Ngata, 350 pounds of pineapple fueled mayhem on the interior of the defensive line.
THE ICKY: I have done this type of list for about ten years in different formats, usually a zine article somewhere or another, but pretty much every year cornerback Samari Rolle has made it for sounding like a piece of sushi.
THE RUDY: Bart Scott is the heir apparent to Ray Lewis' spot as King of the Defense, and Scott came into Baltimore undrafted out of Southern Illinois in 2002. A punisher, like most Ravens' defenders seem to be, as if they eat PCP and gunpowder with their HGH in the off-season.
JOCK GENIUS: I used to know this dude who covered the Ravens for a couple of years and did weekly interviews with the coach on some radio show, and he was a huge Baltimore Ravens fan. He told me, with firsthand knowledge, that Brian Billick is even a bigger self-pretentious asshole than you would expect.
FANTASY JERSEY: Fuck fantasy, I'm sure if I hit up the Rugged Wearhouse outlet, there's probably like 17 cross-stitched factory defective purple #9 MCNAIR jerseys on the shelf right now. Too bad I'm broke like always.
ODDS TO WIN IT ALL (according to Mafia/Jew money laundering sites): 15 to 1 – Ravens seem to be poised to be one of enhancement talent teams that could easily power their way to the Super Bowl to get crushed by whatever feel good story the NFL storyline writers are trying to put over. It would give us great "last hurrah" stories about Steve McNair, and also career vindication for Ray Lewis after the whole stabbing bullshit before the last Super Bowl. The Ravens could easily fill up 14 days worth of special interest stories in the sports section building up to losing the Super Bowl next winter.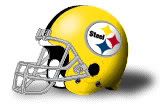 #4: Pittsburgh Steelers
(8-8 last year)
ALL-TIME GREAT: Perhaps I am grief-stricken, but I just found out like last week that Justin Strzelczyk died from a car crash at some point since he stopped playing football, and apparently had an old dude's brain damage from his brief NFL career as biker gang looking '70s style leg whipper anchor of their offensive line in the early '90s.
Actually, I just googled that shit and apparently he was a deadhead wacko who ran from the police in high speed hot pursuit, which led to his own death, when, after about forty miles of Dukes of Hazzarding it, he ran his pick-up truck into the wrong lane, hitting a tractor and trailer full of hazardous materials that blew up both vehicles on impact. When cops first turned their lights on behind him, he gave them the bird and threw a beer bottle out the window. They set up road spikes, which he blew out one tire, but ran for another twelve miles on three tires and a rim before wrecking into a trailer that some doofus trucker volunteered to block the entire road with to help out po-po. Vanishing Point, motherfuckers. Reading that sealed his spot as my all-time favorite Steeler ever.
TEAM HOSS: Guard Alan Faneca is about as close to a Strzelczyk-type they have now, but mention should be also made of James Farrior picking up the lead menacing proud black man linebacker role Joey Porter vacated that the Steelers have also continuously kept going over the years ever since they gave up on whiteboys when Jack Lambert finally retired.
ALL-TIME SUCK-ASS: I'd like to say Terry Bradshaw, but who can hate Terry Bradshaw? Sure, he's a doofus, but he also in all likelihood did cocaine lines with Burt Reynolds off many a man's wife at one point. Of course, after Bradshaw, and before Ben Roethlisberger rode them to a Super Bowl win, they had a long line of born loser quarterbacks, best exemplified on the lackluster scale by Bubby Brister and on the grander stage by Neil O'Donnell.
TEAM ASS: Starting defensive end Brett Keisel almost ended my pre-season Redskins-are-gonna-be-awesome-this-year naiveté by attempting to break Jason Campbell's leg, so since I can't really find fault with most Steelers, he is the team ass in my mind.
SENIOR PLAYER: The '98 draft was a decent one for the Steelers, in term of long term productivity, as Alan Faneca, beloved Korean hero wide receiver Hines Ward, and nickelback Deshea Townsend all joined the team in that year's draft.
VA BOY: UVA-alum tight end Heath Miller is one of those lumbering bruisers of a tight end that wreck their way into the end zone and make old school football fans who wish Jeremy Shockey would get decapitated smile in appreciation.
FORMER HURRICANE: Top 'Cane on the team is back-up tailback Najeh Davenport, who seems like he's been around forever, even though this is only his sixth season, perhaps because NFL programming makes sure to shove a ton of Green Bay Packers' games (his former team) down our throats every year.
WILD SAMOAN: Roaming safety headhunter Troy Polamalu is a long haired hero to all Polynesians. Also, my bad for saying "headhunter".
THE ICKY: Reserve center Chukky Okobi is a 300-pound black dude that makes me think of murderous little creepy assed dolls. I do not like the dynamics of that mental blend.
THE RUDY: Starting running back Willie Parker was undrafted out of UNC, and has done well in taking over since Jerome Bettis retired, though he seems to have a little too much Chad Johnson in him at times.
JOCK GENIUS: It is always noted on the TV football programs how the Steelers have only had like two coaches in the 300 years they've had football games on the banks of the Ohio River. It would be a big spot to fill, but Mike Tomlin seems like one of those player-friendly young coaches who will make it big. Unless he ends up being Herm Edwards v2.0. But I don't think he will. He has honest eyes, and I trust him.
FANTASY JERSEY: Without a doubt, a #73 STRZELCZYK, in memorial black.
ODDS TO WIN IT ALL (according to Mafia/Jew money laundering sites): 25 to 1 – I feel sorry for Ben Roethlisberger because he will always be that dude who won the Super Bowl his rookie year, but he will never be Tom Brady. I wouldn't even give them 25 to 1 to win their division.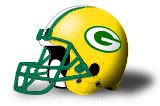 #5: Green Bay Packers
(8-8 last year)
ALL-TIME GREAT: Charles Martin had a short-lived NFL career, and very little of that was in Green Bay, but he was the guy who wrote a hit list of opposing players on the game towel he wore on his belt, and then proceeded to blindside and german suplex Jim McMahon onto his brain, ending his season, and destroying any hopes the great 1985 Bears had of repeating in 1986. I know the Packers won like 19 titles before there were Super Bowls and your average cheesehead funny-talking Wisconsite whitey could rattle off like seventeen great dudes who never wore facemasks and tell hilarious stories at the Western Sizzlin' buffet in downtown Green Bay every Tuesday night during the off-season, but for me, Charles Martin will always be The Man.
TEAM HOSS: Cornerback Al Harris is one of those skinny dreads black dudes who filled the role Mike McKenzie left behind last year of being the really fast guy on the Packers who tries to chase down opposing dudes going long for a touchdown. Actually, I guess the Packers are more of a defensive team now than they have been in many years, which is great timing since Brett Favre seems to be finding his Neil O'Donnell groove.
ALL-TIME SUCK-ASS: Fuckin' Desmond Howard, that dude sucked. Runs back one kick return for a touchdown in a Super Bowl and that helps him pretend he wasn't a major over-hyped suck-ass for his entire career.
TEAM ASS: Favre, who I, like anybody else, used to love. But I'm sick of the "loves to play the game" stories, and how much he's gone through, and shots of him on the sidelines smiling in between him heaving the ball downfield for anyone to grab like a seventh grader's hail mary during recess once the first bell just rang meaning this is the absolute last play of the game. If he had retired a couple of years ago, he might have still be held in high regard on my part, but as it is, he's just an annoying ass dude who fucks up more often than not. If he was solid enough a dude to accept a second-string role, playing the wise-cracking goofy veteran player-coach position to help mold that Aaron Rogers kid, with wacky practical jokes in abundance plus post-game locker room quotes full of drunken south Mississippi colloquialisms, then he'd still be awesome. But he's not that guy; not even close.
SENIOR PLAYER: Stupid Favre came over in a trade with Atlanta in '92.
VA BOY: Rookie wide receiver David Clowney was expected to play a good part in their offense, but with Donald Driver all gimped up, I'm sure that chance only grows. He played at Virginia Tech, never forget, fuck Seung Cho.
FORMER HURRICANE: Tight end Bubba Franks is a hoss with pretty good trumped-up stats being Favre's dump-off guy ever since Mark Chmura retired to dedicate himself to fingering the babysitter's vagina in his hot tub.
WILD SAMOAN: In lieu of bonafide authentic Samoans present on their roster, I'll go with Kabeer Gbaja-Biamila. A sign of how racist we all are is I have no idea about the linguistic habits of separate regions of Africa. That Gbaja-Biamila dude could be from Nigeria, Botswana, or Somalia for all I know. On one hand, I could learn myself this bullshit, but on the other hand, I can just make myself feel good that at least I know those three countries are in different regions of the dark continent, putting me ahead of probably 97% of my fellow stupid Americans.
THE ICKY: Safety Atari Bigby. Why the fuck did his parents name him Atari?
THE RUDY: Starting defensive end Cullen Jenkins came to the team undrafted out of Central Michigan University.
JOCK GENIUS: Kurt Schottenheimer is their secondary coach, and he's also genetically inclined to fucking suck.
FANTASY JERSEY: Green #53 MAD DOG jersey for Mike Douglass, who was scary as fuck when I was a kid. He still is actually. I google searched that dude and he's like 50 and all ripped to the gills, running a fitness and nutrition operation.
ODDS TO WIN IT ALL (according to Mafia/Jew money laundering sites): 40 to 1 – Favre will probably mix in enough touchdown passes with all his errant interceptions to break Marino's career record, and then he'll wobble back off to southern Mississippi to catfish his way into the twilight of his life. But that's about all that's notable that'll happen this year. It will be interesting to see how Rogers turns out afterwards because the Packers' Favre understudies used to be hot commodities in the NFL (Matt Hasselbeck, Aaron Brooks, so on). Does Favre still help out though, or has he become the shitty old man holding onto his position well past his prime that I suspect he is?
#6: Minnesota Vikings
(6-10 last year)
ALL-TIME GREAT: Whoever that dude was that ran the fumble recovery like 70 yards the wrong way for a safety. He pretty much summarizes the Minnesota Vikings existence.
TEAM HOSS: Do they have one? I guess I'll say Steve Hutchison since he gets paid like 50 million dollars to block. That shit's funny when you're highest-priced free agent is a guard. That's also how you end up with someone like Tarvaris Jackson as your starting quarterback of the future (until he ends up being the new Quincy Carter).
ALL-TIME SUCK-ASS: Fran Tarkenton was a very annoying individual on Monday Night Football, and his brother Chip has been just as annoying for like 37 years as the nightly sports anchor on Richmond's ABC affiliate.
TEAM ASS: Defensive end Kenechi Udeze, coming out of college at USC, was supposed to be the prototype of the NFL's New Defensive End hybrid super destructor of stealth. Last year, he had zero sacks.
SENIOR PLAYER: Center Matt Birk joined the team as a sixth round draft pick in '98.
VA BOY: Safety Darren Sharper not only came out of a small school – William & Mary – but he's carved out a solid long-term career for himself, entering his eleventh season. Locally, and this is some statistical shit I either read in an article or some drunk dude told me at a bar, William & Mary has the highest rate for in-state colleges of suicide and lesbian chicks. Not hot lesbians either, the normal kind, just young.
FORMER HURRICANE: Tackle Bryant McKinnie has been their most solid fat black dude on the offensive line ever since that other fat black dude died from heat exhaustion heart attack a few years back. Befitting a former Hurricane, I believe McKinnie was one of the people who had public loving from a full steezie on that lake boat trip of doom the team took a while back, too.
WILD SAMOAN: Fullback of the future Naufahu Tahi.
THE ICKY: Clipboard quarterbacks Brooks Bollinger and Tyler Thigpen sound like a couple of Beamer-driving pastel polo-shirt wearing sucks who would want to kill me for selling them some bad cocaine I accidentally gummed up trying to faultily cook into rocks, except for they wouldn't kill me because they were rich kid pussies who don't kill people in real life, unless you want to go ahead and consider the slow death 95% of us suffer under the power of assholes with names like Brooks and Tyler an actual killing.
THE RUDY: Richard Owens and Heath Farwell are special teams stars entering their fourth and third years respectively, undrafted yet cashing large NFL paychecks due to their wonderful ability to hurl themselves into other muscled-up humans at full-speed during kick-offs and punts. God bless them both, and the bastard children that will have to tend to them when they suffer from Alzheimer's at age 47.
JOCK GENIUS: Brad Childress may be the most non-descript head coach of the past decade. And he has a starting quarterback nobody has really heard of before. This should be great.
FANTASY JERSEY: Alternate black with purple trim #81 MOSS jersey. I usually hit the Rugged Wearhouse place for scratch-and-dent jerseys this time of year, and like two years ago they had a black one like this for Daunte Culpepper, but I think I got a Cadillac Williams jersey instead, and apparently didn't have an extra seven dollars for the Culpepper one, which I think I've regretted at times, especially when the Love Boat thing broke out.
ODDS TO WIN IT ALL (according to Mafia/Jew money laundering sites): 50 to 1 – they don't seem to be actively considering themselves in some sort of rebuilding stage, but they also don't seem to really have anything to build a team around, so I'm not sure what's going on. Maybe that crazy oil tycoon dude is just running the team into the ground so he can move it to Los Angeles, where no one will care about them.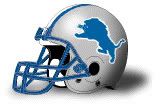 #7: Detroit Lions
( 3-13 last year)
ALL-TIME GREAT: In my lifetime of wasting hours upon hours watching the foozball matches on Sundays, there wasn't a more-fun dude to watch play than Barry Sanders. If motherfuckers want to get all indignantly dorked out and have an asterisk beside Barry Bonds home run record, then I want an asterisk beside Emmitt Smith's rushing yards record where when you look down at the bottom of the page at the asterisk, it says, "Only because the far superior Barry Sanders retired early rather than play for the suck ass team he was stuck with."
TEAM HOSS: Having watched ACC football the past few years, I can confidently say that Calvin Johnson will not end up being another Detroit Lions highly-touted first round draft pick wide receiver bust. That dude is out of control.
ALL-TIME SUCK-ASS: I'd like to say Joey Harrington is destined to get this title when he retires, but let's be honest. It was Wayne Fontes mediocre-is-the-new-great mentality instilled into the franchise so deeply that led to things like three first round wide receivers combining for like 32 catches or the Joey Harrington era or even having Matt Millen stay around as long as he has.
TEAM ASS: Since they dumped the two suck-ass ballyhooed wide receivers, there's no one on the team you can really give that much hatred with Matt Millen still around.
SENIOR PLAYER: Jason Hansen has kicked field goals for Detroit since being drafted in '92.
VA BOY: Starting halfback Kevin Jones played at Virginia Tech, but that's a high profile football program. I prefer to highlight the perseverance of Paris Lenon, a linebacker out of University of Richmond, who was working for the U.S. Postal Service when he tried out for the Panthers, and has now had six years in the NFL as a devastating headbuster on special teams.
FORMER HURRICANE: Back-up tight end Eric Beverly, who actually played at the other Miami. Oh wait, he just got cut. So no one.
WILD SAMOAN: Rookie defensive lineman Ikaika Alama-Francis. You know the Francis part is his probably his mom. White women are so much more apt than white men to hook up inter-racial marriages; plus, white women are about three million times more likely than Samoan women to want their maiden last name included as part of their kids' names.
THE ICKY: Linebacker Boss Bailey's first name is his actual real first name. He's the brother of Champ Bailey, and apparently their parents were really into manifesting a positive destiny for their children. Luckily, Boss was good at football so he didn't have to end up running a rural Georgia prison farm, which was the second most likely outcome.
THE RUDY: What I said about Paris Lenon.
JOCK GENIUS: Matt Millen, who I think will never get fired. I mean, he's got a new lease on life every year it seems. I think he's fucking a gay Ford heir or something. However, if Calvin Johnson joining the team causes Jon Kitna to start throwing up Peyton Manning-like fantasy stats, you can bet the "Mike Martz is an offensive mastermind" meme will start firing up yet again.
FANTASY JERSEY: New school black with blue letters #20 SANDERS.
ODDS TO WIN IT ALL (according to Mafia/Jew money laundering sites): 60 to 1 – Football nerd analysist wisdom seems to be the Lions will be better this year, and start moving in the right direction; but they are still the Lions, so I would never expect anything more than 9-7 and a wild card road game, even during their greatest run in our lifetime. This will not be such a year though.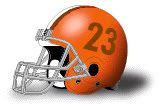 #8: Cleveland Browns
(4-12 last year)
ALL-TIME GREAT: Uh, Jim Brown? Isn't that dude generally considered to be the standard GREATEST DUDE EVER, which him kicking ass in blaxploitation flicks probably only enhanced such status. Ozzie Newsome or Matt Bahr never blew up the Russian Mafia trying to ruin the already run-down dark-skinned inner-cities of America with tainted PCP.
TEAM HOSS: Ted Washington, formerly of the Patriots, is 365 pounds and 39 years old. The fact he does not die of a heart attack and still continues to literally "fill the gap" in the NFL is amazing. I hope he writes some motivational books before he keels over seventeen months after he's finally forced to retire.
ALL-TIME SUCK-ASS: Uh, Bernie Kosar, king of suck?
TEAM ASS: His crippled kid battling brain fungus aside, I have never much cared for that Joe Jurevicius dude. He always seemed to me to be like a new-fangled Steve Largent, and who the fuck liked Steve Largent?
SENIOR PLAYER: Kicker Phil Dawson has been around since '99, which I think was when the re-launched this franchise.
VA BOY: No former collegiate Virginians there, which is understandable, because I've been to Cleveland, and that's a shitty place. In fact, most of Ohio is pretty fucked, but I guess it gets by because it can always be like, "Well, at least we're not Indiana."
FORMER HURRICANE: Soldier/tight end Kellen Winslow Jr., who hopefully will do more actually football awesomeness this year than motorcycle stunts or leg breakings. This guy was supposed to be the super-human destroyer of every AFC North defense coming out of college, and instead he's been nothing but a steady promise of "next year". Perhaps that'll be this year.
WILD SAMOAN: Reserve guard Fred Matua, since he has almost 100 pounds on rookie defensive end Melila Purcell.
THE ICKY: As much as I'd like to say defensive lineman Babatunde Oshinowo, to hipster doofusly mention how down with the traditional jungle rhythms of Babatunde Olatunji I am, it's impossible not to pick a name like the one owned by rookie wide receiver Syndric Steptoe. Also, honorable mention to linebacker Mason Unck.
THE RUDY: Starting cornerback Leigh Bodden is entering his fifth year, undrafted out of Duquesne, which I didn't even know had a football team.
JOCK GENIUS: The coaching tree genius of Bill Belichek will be challenged like never before this year, as Romeo Crennel is in his third year at the helm of the Browns, and without any of the success fellow Belichek understudies Charlie Weis or Eric Mangini has had. Why is the black guy always the first one to get killed?
FANTASY JERSEY: Shit brown #32 BLACK JESUS, which of course would probably get me stabbed over, or at least shirtjacked.
ODDS TO WIN IT ALL (according to Mafia/Jew money laundering sites): 125 to 1 – The Brady Quinn wild card adds intrigue to the Browns this year. Could Quinn be what general managers on draft day thought he wasn't? Will The Soldier get it together for a break-out year? Can Jamal Lewis resurrect his career in Cleveland? I'm sure Browns fans, using the same naiveté I use as a Redskins fan every spring, are considering themselves reserved when they see the Browns getting a wild card win and then losing on the road in the divisional round of the playoffs, setting up next year, where they win their first of five Super Bowls in a row.