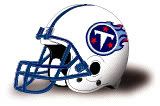 #1: TENNESSEE TITANS (1-0, 7th overall)
I will not to even pretend I watched a ton of football the first week, nor even this second week. I'm watching the Steelers/Browns game as I pretend it was yesterday and do my first week of NFL recaps. I was on vacation, and travelled during last Sunday's games. I do know I flipped on Sportscenter one morning for about five minutes and they were talking about Vince Young's mental stability. I have to admit, I did not expect the Titans to be the one undefeated team out the supposedly dreaded AFC South. But Jeff Fisher is pretty much the new Bill Cowher, and I'm sure the NFL Overlord Committee will toss a Super Bowl ring his way at some point the next five years or so, so as to guarantee him a nice pension as a TV talking head. Still though, it's hard to wrap your head around Kerry Collins QBing a team again. That dude is a fucking quarterbacking cockroach, refusing to disappear from the NFL.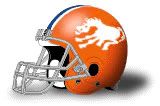 #2: DENVER BRONCOS (1-0, 11th overall)
I do not support Mike Shanahan at all, and beating a inwardly retarded team like the Raiders is no reason to hang your head high the first week of the NFL season. But I'm sure the Jay Cutler - Next Big Thing hype train will continue to gain momentum.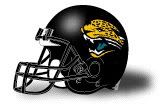 #3: JACKSONVILLE JAGUARS (0-1, 18th overall)
I don't know if that one dude getting shot up over some trifling womenfolk was heavy on the team's head or fucked up their preseason progress or what, but the Jack Del Rio Jaguars were not supposed to lose out the gate like that. Then again, it turned out to be a pretty ass backwards week in the NFL to start the season with, which gives me hope, because the more retarded shit is going, the better chance my impotent Redskins have at the playoffs.
#4: INDIANAPOLIS COLTS (0-1, 23rd overall)
Man, I did get to watch the Colts/Bears game, and was shocked. I had expected the Colts star to lose some luster this season, with Peyton hobbled for the first time in his career, and Marvin Harrison not up to snuff either. But shit man, they've got players dropping like flies AND they're getting old. A good drinking game to just install into your football watching routine right about now is to drink once whenever their play is excused by injuries, and drink three times when "their window is closing" meme is mentioned in regards to them. Oh yeah, drink a double swig when Tony Dungy's retirement is discussed after a play as well.
#5: HOUSTON TEXANS (0-1, 24th overall)
It looks like the Matt Schaub ship may be sinking fast. Sage Rosenfels has been a quality starter whenever Schaub is hurt, but is basically a lifelong back-up in the NFL. But I'm sure a team with no fucking history is going to have fans thinking Rosenfels is the answer to winning right fucking now. I am still pretty convinced that regardless of what they do - like NASA could clone a team full of Jim Browns and Joe Montanas - and Houston would always suck because of the low self-esteem caused by those ugly fucking post-9/11 uniforms.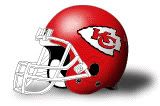 #6: KANSAS CITY CHIEFS (0-1, 25th overall)
Regardless of whether Herm Edwards' experiment with younger and cheaper players works out well enough or not to buy him a couple more years, they have influenced my NFL viewing season in a positive manner by clipping stupid Tom Brady out of the way.
#7: SAN DIEGO CHARGERS (0-1, 27th overall)
I know Carolina is always a perennial challenger to bring da ruckus, but seriously? A halfway decent NFC South team with its biggest threat suspended for busting up another starter's facebones should not stroll into San Diego and punk a team that supposedly has Super Bowl aspirations. Then again, this is a team coached by Norv Turner, which means they will be punked regularly, not live up to expectations, yet somehow be just mediocre enough with flashes of brilliance to trick Chargers fans into thinking, "Just maybe."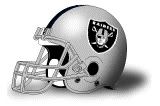 #8: OAKLAND RAIDERS (0-1, 29th overall)
Man, the Raiders game I got to watch too, and they looked like three shades of shit. And being Al Davis is intoxicated with power, yet retarded by senility, it should lead to great hilarity this season. I expect Darren McFadden will lead the league in all-purpose yards, turnovers, and steak dinners on Al's tab, and Lane Kiffin will be replaced by Art Shell who will be replaced by probably Ron Turner before next year, because ol' Al will think that is the best way to replicate the Chargers' successes.