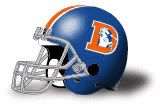 #1: DENVER BRONCOS (4-1, 10th overall)
You know, with the Patriots and Colts on the downswing, the AFC's alleged dominance has just straight up dissipated. The Broncos could end up with the best record in the AFC, and they are a fucking sham of a team. I mean, sure Jay Cutler is getting the sports media Next Big Thing hype out the ass, but unless they switch to arena league rules, the Broncs are gonna have to find some defense somewhere along the way too. The worst thing about this is it keeps stupid Mike Shanahan employed even longer. His vapid look stalking the sidelines, looking at laminated schematics of ways to molest little girls, but written in fake football coach algebra equations to seem like he's an uber-genius dialed in to sports settings.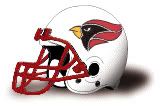 #2: ARIZONA CARDINALS (3-2, 16th overall)
Even though the west divisions are full of shitty teams, I will not go that reactionary route and be like OMG! They should change everything so the straight up best 12 teams go to the playoffs! It's not fair! Who gives a fuck? Once the season is over and the Cardinals have eeked out a nice 8-8 division title, finally unseating the Seattle Seahoohas, we can have one week's worth of touching Kurt Warner - Jesus Dude who is so Sincere he contemplated retirement when that black dude who catches all the balls almost got obliterated against the Jets. But he didn't! You know why? Kurt Warner is football, bros. He lives and breaths it and thanks God for it every day of his blessed life. That's gonna be the stories for one week till they get crushed at home by a wild card team that's like 2 games better in the win column.
#3: SAN DIEGO CHARGERS (2-3, 18th overall)
Oh man, the cancerous disease of football fortune named Norv Turner has wreaked his own special brand of franchise destruction in record time on the Chargers. Remember how this was one of the league's premier teams at the end of last year? L.T. is like a second thought now, and Philip Rivers is getting rated the most overrated QB in the league by other players in Sports Illustrated. And Ol' Freddy Kruger Jr. just stands over there, all nonchalant like nothing's going on. I'm sure at the end of the year, he'll blame Ed Hochuli for turning their season sour with that one call, and it was hard to recover from there. And he'll keep his job again. The fact Norv Turner has gotten and kept so many head coaching gigs in the NFL for so long makes me believe that that Mr. Show sketch about blowjobs and law offices must be for-real and apply to the NFL.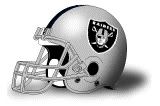 #4: OAKLAND RAIDERS (1-3, 25th overall)
Apparently Lane Kiffin gives really shitty blowjobs. I am hitched to a couple of Raiders players, fantastical football-wise, so I'd like them to remain competitive under whatever random Bill White Guy Positions Coach is filling in until crazy man Al Davis finds someone stupid enough yet high profile enough to satisfy his appetite for false hopes of impending excellence. I like how Warren Sapp outed Davis for making phone calls to the sidelines during games to call for the bomb. I always thought Warren Sapp's unsavory reputation was wrong, from the moment false weedhead reports dropped him in the NFL draft. He's obviously upset some very powerful football illuminati types, which is probably reason why he was cast from the Bill Walsh West Coast offense coaching tree in Tampa Bay, as Bill Walsh is the Johann Weishaupt of football.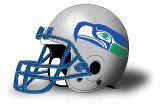 #5: SEATTLE SEAHAWKS (1-3, 26th overall)
I have no real reason to not like the Seahawks, as they have absolutely nothing to do with the Redskins. But for some reason, they are one of the teams I hate more than any other. I think it's because they moved from the AFC to the NFC. Coming up watching football in the '80s, NFC dominated, and that's where my team was, so I'm down with the NFC. So some team jumping ship to a different conference, I don't know, seems kinda wack to me. I think for the same reasons, I like the Jaguars, because I like to imagine they were actually an NFC team wrongly put into the AFC because of the pussy assed Seahawks. I am sad for Shaun Alexander. Like, nobody will sign him. The Bengals signed shitty Cedric Benson, but no one will sign light-loafered Shaun Alexander. When I was doing these things last year, I got a bunch of hits to the blog when people were searching things like "Why is Shaun Alexander such a pussy?" One of the greatest things about doing a faggy blog is seeing the retarded shit people look up and end up at your site. Kinda makes me proud that somebody would look up inside a google search for answers to why Shaun Alexander was such a pussy and they ended up reading me. Not that I can answer that question. Is it environment, or are people born that way? Nature or nurture has always been the two facets of that argument, but years ago I read a bunch of psychological profiles on siamese twins, who genetically, are pretty much a split of the same fucking thing. As for environmental conditions, siamese twins can't have that much difference in their upbringing, what with being joined at the hip, literally (most of the time... I guess there are those weird siamese twins attached at the top of the head, which is really disturbing to me, probably because I've always wanted to have a menage a trois with siamese twins). And most pairs of siamese twins, in these psychological profiles, were very different, with identical nature and near-identical nurture. So I don't know why Shaun Alexander was such a pussy, just in case someone's still trying to figure that out through the internets.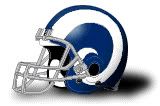 #6: ST. LOUIS RAMS (0-4, 27th overall)
I do not trust these St. Louis Rams coming into Washington as 14 point underdogs this weekend. It seems a set-up, to cause trauma and heartache to what has been a feel-good season for me thus far. I know one thing about them - Chris Long, their rookie defensive end, is fucking awesome. He was a viking destroyer at UVA, and actually won games for them single-handedly, as a defensive end, which is really fucking hard to do. Chris Long will end up being way better than his father was, but I would imagine he may do it in relative obscurity if his career is maintained mostly in the Gateway City. Offense is their strong suit right now, which is an aging offense with a weak offensive line. I guess they've got some decent dudes on defense now too, but it always seems that great Rams defenders of the past fifteen years or so end up going somewhere else as a free agent to really make their mark. Except for Leonard Little. I think it'd be too much trouble for him to get his restricted driver's license to allow for him to drive to a different stadium or something.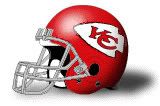 #7: KANSAS CITY CHIEFS (1-4, 28th overall)
Man, I miss Herm Edwards. He's a wacky fucker, always thinking out loud and making for the funnies with the press. It's nice to see the NFL have a head coach of German heritage too. Herm's philosophy this past year was like he was playing Madden '03 and all his best players were 34 years old - he traded everything away and had like 18 draft picks. Props to Larry Johnson too for being probably the best Penn State RB in recent memory (which means he's only partially underachieved as a pro, as opposed to most Nittany Leons, who usually fucking suck rather quickly).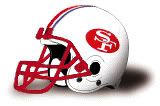 #8: SAN FRANCISCO 49ERS (2-3, 29th overall)
Yeah, my mathematical routine has the 49ers lower than everybody else, even though they've won 2 games. They lose home games against mediocre teams, and one of their wins was against the flailing ass Seahawks. I know everybody got all geeked up there for a minute about J.T. O'Sullivan and Mike Martz utilizing Frank Gore like no one has ever had the sense to utilize Frank Gore before, but it looks it's almost midnight and time to turn in the fancy ball gown for shitty franchise rags again. Then again, they are in the NFC West, where a three-game winning streak could you put ahead of everybody else for good.